5 steps to building an MVP
The first step in proving your business idea viability is with a minimum viable product (MVP).

Today, we want to share what every founder should know about building a minimum viable product, and 5 steps to take you there.

Hit the button to get this resource!
Why is this important?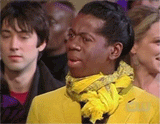 One of the most common mistakes that founders make is spending too much time, money, and energy on your business before validating it.

Don't be like those founders, and make that same mistake.


You need this resource if:
👉🏾 You haven't built an MVP yet and you're trying to
👉🏾 You need to figure out what to put in your MVP
👉🏾 You're still confused about what an MVP is and why you need one
Listen to these startup founders drop gems on building an MVP and actionable tips on how you can do it too.
Created with